Would You Like To Maximize Your Profits With Viddictive Immediately? Literally Today?


Entrepreneurs Get Stuck Because They Try Too Many Things & Get Overwhelmed
All rights reserved Copyright © 2017 Viddictive
We Paid The Big Money To Get Everything Done From Web Design To Copy To Sales Video - YOU Get To Profit From It TODAY Making Sales.

We Made It Easy Too - Just Use The Secret Password Inside Your Viddictive Download & We Set You To 100% Commission.


This Allows You To Make Sales IMMEDIATELY With An Insane Profit Margin & ZERO Hassle Or Headaches. It Gets Even Better Though..

Because We Love To Overdeliver. And Because We Want You To Make The Most Money Possible.
We're Also Offering You More Features INCLUDED In This PRO Version In Addition The The Resell Rights.


Trying Web Design, Trying To Create A Video Sales Letter, Getting Graphics Done, Learning Copywriting...

Figuring Out Payment Processing, Support, Server Speed, Getting Testimonials And The List Goes On!

YOU Don't Have To Worry About Any Of That Leveraging All The Hard Work We've Put Into Creating The Sales Material For Viddictive.

In This PRO Version You Also Get..
> Unlimited Renders (Literally No Limit)
> 200 Extra Professional Sounds
> Outsourcers License (5 Team Members)
> Text Color Customization
> Unlimited FB & Youtube Connections
Let's Look At This Real Quick:

In Your Basic Version You Get 100 Renders (Videos You Can Create)...
In This PRO Version You Get UNLIMITED

In The Basic Version You Have A Limited Amount Of Professional Sounds
.

In The PRO Version You Get An EXTRA 200 Professional Sounds!

WAIT! Crazy Launch Discount Upgrade Offer
JOIN NOW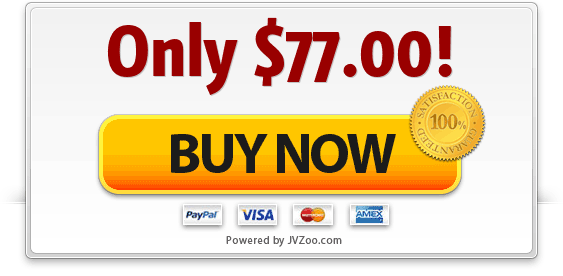 What Does This Mean Exactly?
This Means #1: YOU Can Sell Viddictive Starting TODAY & YOU Keep All The Profits - Literally Every Cent!

AND You Get More Features & Benefits With The PRO Version
Let's Say You Make A $47 Sale For 
Viddictive - YOU Get Paid $47 You Keep Every Single Penny.

Leverage Our Professional Sales Video, Sales Page, Graphics, Testimonials, Social Proof .

Leverage Everything!

JOIN NOW
In This Short Video I'm Going To Offer You
The PRO Version Of Viddictive And...

The Opportunity To Re-Sell Viddictive While YOU KEEP 100% Of The Profits

In This PRO Version You Get An Outsourcers License For 5 Team Members.

This Means You Can Create 5 Accounts For Your Team To Create Videos For You.

The PRO Version Also Allows You To Create UNLIMITED Connections To Facebook & Youtube Accounts
.

You're Not Limited To Just Using A Single Personal Account Anymore!

Plus You Get More Customization Options And Let's Not Forget..

That Amazing Reseller License Giving You 100% Commission On Every Sale You Make!

It Doesn't Get Much Better Than That :)


- Professional Graphics Done!
- Professional Sales Video Done!
- Professional Copy Done!
- Extremely High Server Speed Done!
- Social Proof & Testimonials Done!
- Amazing Customer Support Done!
- Deep Funnel & All Pages Done!


You Literally Get To Leverage Everything SAVING Hours And Hours Of Time And Literally Thousands Of Dollars!

Just Send Traffic To The Viddictive Sales Page & Watch Sales Arriving Inside Your PayPal Account

Sign Up Right Now Before The Launch Special Is Over & This Deal Is Gone