Check Out Some Examples Of The Incredible Templates You Get When You Take Advantage Of This Offer Today
Unlock 30 Fresh Video Ad Templates Which Are Inspired Only By The Fruitful Campaigns That Million Dollars Companies Have Run And 15 Top Tested Video Ad Templates Each Month!…
Plus, We Love ECom , So We'll Also Create Videos For Any Physical Product You Can Imagine For Any Type Of Shopify Store.
You'll Be Able To Charge More, Get More Clients, Sell More Videos & Products And Most Importantly Get More Traffic & Sales.
Thanks To Having The Latest Cutting Edge Video Templates At Your Disposal For Any Of Your Or Your Client's Promotions.
But We Don't Stop Here..

You ALSO Get 30, Yes 30 Full Blown, Stunning & Brand New Video Templates Out Of The Gate
All rights reserved Copyright © 2017 Viddictive
There Are 2 Most Popular Ways To Make Money With Viddictive:
The 15 (!) Best Performing Templates Are Delivered Right Into Your Dashboard Every Month As A Member Of The Template Club
Would You Like To Get Even Faster & Better Results?

Sell The Videos As Service
FB/YT Video Ads For Leads & Sales

How Can You Maximize Both Revenue Streams The Fastest Way Possible?


Simple. You Have Access To More, Newer & Higher Converting Video Templates Every Month.


This Allows You To Sell More And More Videos To Prospects & Potential Clients. Remember, On Freelance Sites An Animated Video Goes For Up To $2500 On The Low End .


That's How Much You Can Make (Let Alone Working With Local Clients).
So Getting New Stunning Videos Every Month Lets You Sell More Videos In Any Niche You Can Imagine. But..
Here Is The Kicker....

New Videos Also Allow You To Keep Your Video Ads Exciting & Interesting.

And You'll Maintain An Insanely High Click-Through-Rate For Your Videos Or The Videos Of Your Clients.

This Is Why We Created The Viddictive Template Club.

But It's So Much More Than That!

Our Team Creates Brand New Templates Every Single Month For Any Niche You Can Imagine & Then Test Them To See What's Working.
Let Me Repeat This. You Get 15(!) Highest Converting, Tested, Brand New & Stunning Video Templates Delivered Right Into Your Dashboard.

And Now Fasten Your Seat Belt Because It Gets Even Better...

We're ALSO Giving You A Commercial License For EVERY Template You Get Every Single Month!

INCLUDING The 30 Templates Starter Package As Well - Oh Yeah They Also Come With Commercial License :)

So You Can Sell Them All As You Like & Offer Them To Clients, Create Videos As A Service & Make Money This Way Right Away.

And Just To Really Over- Deliver, Members ALSO Get UNLIMITED Renders!

Meaning You Can Create As Many Variations & Customizations As You Like, For As Many Clients Or Video Ads As You Like - WOW.

You'll Be A Revenue Generating, Client Getting & Video Ads Producing Force To Be Reckoned With, Virtually With Unlimited Profit Potential.

PLUS The 15 Brand New Templates You Get Every Month Straight Into Your Account!

> 30 Brand New Templates Right Away
> 15 Brand New Templates Every Month
> Any Niche You Can Imagine
> All Come With Commercial License!
> Unlimited Renders & Customization!
> 2 Brand New Revenue Opportunities
> Higher CTR's, More Videos To Sell
JOIN NOW
Now Let's Talk Investment

This Is Where It Gets Exciting For You!
Our Template Club Is Usually $197 To Sign Up And Then $97 Per Month.
This Helps Us A Little Bit To Cover Our Cost (Server Load, Graphics Designer, Programmers, Support Staff Etc.)
But We Wanted To Do Something Special For Our Brand New Viddictive Customers.
And Especially For The Action Takers. If You Take Action Right Now...
We're Going To Waive The $197 Sign Up Fee Completely...
And Instead Of $97/Month You Can Get In Today At A Lowest Rate We Ever Offered This.

Here's The Best Part, Even Though We're Waiving The Sign Up Fee & Over 60% Of The Investment...

We're NOT Taking Anything Away From Your Package - You STILL Get The Commercial License, Unlimited Renders And Everything Else We Promised.

So Take Action Right Now & Leverage Your Brand New Income Opportunities & Seize This Opportunity With Both Hands.

Fair Warning Though!
This Deal Is Only Good During This 5 Day Launch Special.. .

And EVERY DAY During This Launch The Price For This Incredible Package Goes Up - No Exceptions.
Of Course You're Also Covered By Our Rock Solid, No- Questions-Asked Money Back Guarantee.
So Take Action Now, Seize This Opportunity And Start 
Generating Profits NOW.

WAIT! Crazy Launch Discount Upgrade Offer
JOIN NOW

Sign Up Right Now Before The Launch Special Is Over & This Deal Is Gone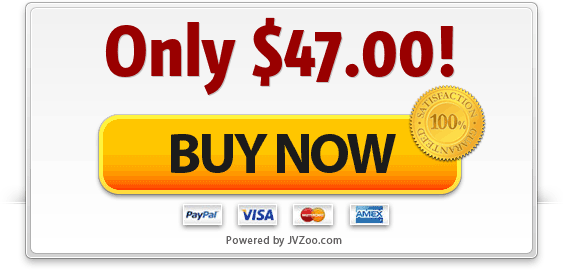 Hey this is Mario and on Behalf of Oliver and Viddictive team We Want To Welcome You On Board!
Thank You So Much For Your Trust. You Will Absolutely Love This Software Solution & The Results From It In Form Of Traffic, Sales & Profits.